On Saturdays, like for many people, I can anticipate taking a pause, surrounded by quiet, with a cup of tea and a good piece of cake is a bit of an impossibility; it seems almost too good to be true, especially given the time of year! Well, at St James on the first Saturday of December, that was my reality, tea in one hand, steeped in peaceful quiet armed with cake, waiting in great anticipation for the Quiet day that was about to begin by Mother Katie.
The blessed Christmas story framed our journey on this Quiet day, emphasising us to find the light.
We had three points of focus:
Reflecting on what that Christmas story means to us
Hearing how we are the light in God's word
Using that light in the world for others.
The focus became all the more intriguing as set out resources of pictures across the altar were there for us to survey and pick just one, which signalled a connection with the Christmas story.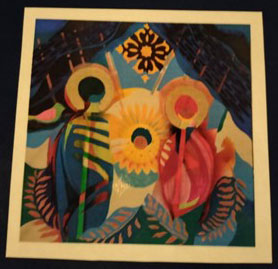 Following our shared reflections on our pictures, readings of Holy scripture boosted our appetite, followed by a meditation.
As the day drew to a close, the opportunities to share reflections through engaging with various artists of the Christmas story led us to consider what was a surprise and what was challenging in their interpretation.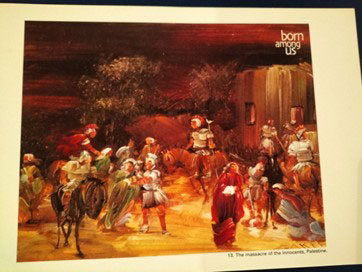 The quiet day was a great way to encounter another dimension to the Advent mood: to wait, reflect and prepare for the coming of the Christ child. And if we were to lose sight of this meaningful experience, our craft-making with candles was a symbolic reminder.
Engaging with all that was on offer through reflection on the past, present and future left me feeling invigorated for what remains on our church calendar.
Immense thanks to all those who contributed to the running of the Quiet Day.
Now, where's that cup of tea?
Mother Shavaun