St James has always had a strong tradition of choral music and is seeking to build on this with the addition of two new choirs. The existing Parish Choir continues to practice on Friday evenings from 7.30 pm in readiness to sing in Church services at 9.30 am and 6.30 pm on Sunday. To this is being added:
St James Community Choir
Wednesday evenings from 7.30 to 8.30 pm with the option to sing occasionally at the new 11.15 am Sunday service
St James Children's Choir
Wednesday evenings from 6.00 to 7.00 pm
For singers aged 7 to 13 years
Both choirs are directed by professional singer and voice coach, Jane Wilkinson, and are open to all without audition or prior experience required. All choirs meet at the Church.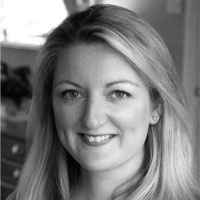 Jane says, "St James Community Choir is an uplifting group of enthusiastic singers from all walks of life. Joy is at the heart of our rehearsals enabling everyone to explore they're love of singing regardless of experience. We explore songs and hymns from the traditional to the modern. Part singing, harmonies and fantastic melodies will bring the Christian message to life. Our weekly sessions will bring friendships, challenges and most importantly fun to those that join us to sing."
Of the children's choir she says, "A great way to introduce children to music. Our fun and educational approach will delight children and parents alike."
Welcoming the new choirs, Vicar Katie Thomas said, "The community choir is for everyone who likes to sing – you don't need to read music – think of 'Rock Choir meets Church Choir' and you get an idea – so everything from Rutter to the Beatles!
The children's choir is similar but for little people.
Both are free and taught by professional voice coach and opera singer Jane Wilkinson. Jane teaches at Imperial College London in the week and we are extremely blessed to have her with us.
We see these new choirs as an exciting outreach to our neighbourhood and a way of building community through music."
Please contact us if you are interested to join any of the three choirs.